Custom Steel Fabrication across Buckinghamshire and the South-East
At DSM Fabrication we undertake all sizes and varieties of steel fabrication, from constructing large-scale steel frameworks for new builds and commercial buildings to creating custom steelwork for modern and traditional extensions and conversions.
End-to-end fabrication service
We offer a complete range of fabrication services, including:
Welding - we can carry out all your metalwork welding, including MIG welding, end plates to beams & posts, gussetts, stiffeners & base plates
Steel punching and drilling - our high-performance drilling lines enable us to drill most size hole in any size steel for bolting or screwing. We can also drill or gas cut large service holes into steels for easy pipe and cabling access
Galvanising and painting - all our fabrications and metal work can be galvanised or primer painted according to your requirements
Steel connections - we undertake all types of steel connection, including splices, bottom plates, posts, cranked beams, cleated and end plate connections.
Steel sawing - once you've selected your steel we can cut it to any size or angle, or just long enough so you can transport it safely
Steel Fabrication Delivery and Mobile Crane Hire
If you choose to collect your steel directly from us we can load your vehicle with either our cranes or fork lift, alternatively we can deliver your steels straight to site and even lift your steels into position with our vehicle mounted cranes.
We have a variety of mobile cranes available, including a lorry mounted crane with an 11 metre reach and of two transit mounted cranes with a 4.5 metre reach.
Call us on 01296 623099 to discuss your fabrication delivery requirements.
Low-cost Mag Drill Hire
We hire powerful magnetic drills at a low daily rate. Portable mag drills can be used for multiple applications but are ideal for drilling holes for timbers and connections.
As well as ensuring fast, precise hole drilling, our mag drills have a wide speed range and exceptional performance capabilities.
Latest Technology and Steel Products
Our highly skilled welders use latest cutting-edge technology and precision welding to create all types of steel fabrication at our large in-house workshop near Aylesbury. Alongside custom fabrication, we are one of the largest suppliers of competitively priced pre-painted and shot-blasted
structural steel products
in Bucks and the South-east.
To find out more about our professional fabrication services and products call us now 01296 623099 or email
[email protected]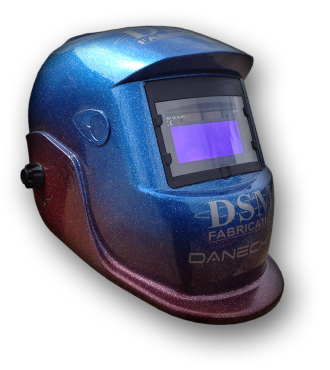 DSM FABRICATION
RPS YARD
LONDON ROAD
WENDOVER DEAN
BUCKINGHAMSHIRE
HP22 6PN
[email protected]
TEL 01296 623099
FAX 01296 625638
OPEN MONDAY - FRIDAY 7am - 5pm